Our current coaching programs include: Women's Spirit Path, Calm Amid the Chaos, and Joy Is Possible.

Women's Spirit Path
Imagine yourself as you were meant to live:
You value the wonderful, wise, talented, caring person you are;
You see your radiance when you look at yourself, and you talk to your self with compassion and kindness;
You know that it's true that you are a physical manifestation of the Divine;
Your confidence is sourced in that connection you feel with your True Self and with Spirit;
You relax into the flow of life, knowing that your needs will be met;
You accept that loss, fear, and other painful emotions as doorways to deeper connection with your True self and with Spirit;
In relationships, you honor your needs, speaking up for yourself, while committed to bringing more kindness and understanding into the world;
You know what risks to take, when to reach out, and when to turn inward;
Your work is filled with purpose. You enjoy stretching your limits and having your sense of your true self sing through your work;
You know that vulnerability, need, and emotions are aspects of true strength;
You relax into the flow of Life.
What are you struggling with?
Do you feel, deep down, that there is more to life and you than you've been able to bring forth?
Are you successful, and your life looks fine to others, yet you feel held back by limiting beliefs?
Does your self-criticism or self-doubt blind you to your true worth and beauty?
Do you have periods of anxiety, depression, or fear?
Have you experienced trauma, hurt, or betrayal that has kept reverberating;
Are your relationships are limited by your inability to trust others, or yourself?
Are you not feeling fulfilled in your work?
Do you feel guilty or believe you don't deserve do what feels right for you, or receive what's good for you?
Do you sometimes feel separate, alone, a stranger in a strange land?
Do you second-guess your intuition and shut down your felt-sense wisdom?
Are you a gifted, aware, dedicated woman, yet true joy and fulfillment still elude you?
Do you feel cut off from yourself or that you've been hiding for years?
Do you want finally to be free of old pain that has kept you stuck?
Do you want to support your health, rather than being mad at your body or seeing it as your enemy
It is possible to live in joy, with spaciousness and ease, as you were meant to.
Your true self is confident, self-valuing, creative, loving assertive, and at peace.
What's the next step on your path, to be living aligned with your true self?
This intensive may be for you if:
You are ready to resolve your biggest obstacles and expand into the life you want;
You want a sure way to be calm in the midst of the storm of modern life;
You want a life of wonder, beauty, deep truth, peace, joy, and a sense of connection;
You want to manifest your potential, your purpose, be a force for Light, and be your best, truest self;
You want love that's based on what nourishes who you really are;
You want to connect more deeply with your Spirit;
And transform self-criticism into radical self-love.
Women's Spirit Path Particulars:
Groups meet twice each month for 6 months
Choice between in-person group in Montpelier, VT, and online video group
Online group has the chance to meet for a special retreat weekend in VT
Gain support and grow in the company of other conscious women.
Contact Sarah Gillen to get more information and for an interview.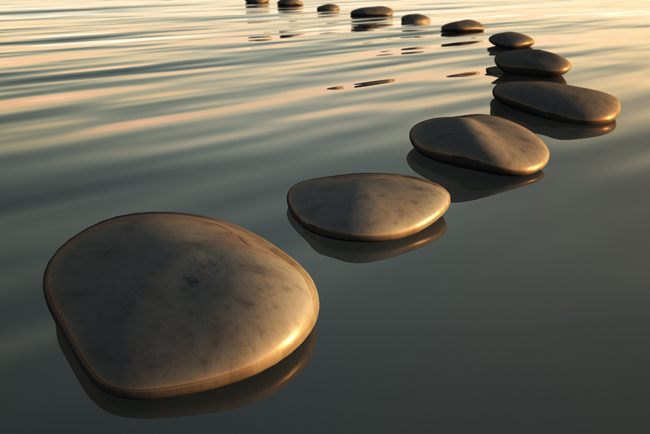 Calm Amid the Chaos
Worried about the state of the world?
Lower anxiety, self-doubt, fear?
Want to transform limiting patterns?
Be more fully within yourself, even when stressed?
In this program, Sarah Gillen, Master Energy Therapist, will guide you through magical exercises to
Stay centered, no matter what's going on around you
Connect more with your spirit
Have more room in your internal landscape for you
Feel loving, appreciated, peaceful, confident
Relate more effectively, kindly, and directly, taking into account the big picture as well as the particulars of your relationship
Know how to direct your energies as a force for good
The practices in this program are synergized from Sarah's over 30 years' expertise in, neuroscience, cognitive styles, and systems, Taoism, psychology, Energy Medicine, Asian Medicine.
Particulars:
For individuals: Whether you're working to change self-defeating patterns in your life, get unstuck, feel more confident and sure within yourself, unleash your potential and feel freer and more creative, Calm Amid the Chaos can help you transform your experience of yourself and of life.
If you are dealing with trauma: What is necessary for healing are that you feel safe in your own body, embrace yourself and your value, feel connected with life, with Spirit, interrelated with others, and with the Oneness that is all humans and all beings. True resilience comes when you really know that you can maintain your connection with yourself and stay centered, even when startled or stressed. You know you are healing when, rather than reliving the traumatic events, they turn into memories that change with time and become integrated into your past and into the narrative of who you are and what strengths and gifts you have. Calm Amid the Chaos helps you develop those skills and move along the path of healing to freedom.
Calm Amid the Chaos is offered as a:
half-day workshop,
weekend retreat,
week-long intensive.
For groups and teams: Calm Amid the Chaos is remarkably effective in improving the Emotional Intelligence of groups and businesses. Reactivity, defensiveness, and avoidance go way down. Teams communicate better, value each other more, and are more productive when members learn to honor their reactions and those of others, calm and truly center, and bring their best selves to the task at hand. Calm is ideal for community groups of all kinds, including spiritual gatherings, non-profits, and task-focused groups.
Calm Amid the Chaos is offered as a:
half-day workshop,
weekend retreat,
6-session program for groups that want to make real change in the way they work. The 6-session program ensures that changes are made, deepened, integrated, and that results continue to show up over time.
What People say about Calm Amid the Chaos:
"Sarah has progressed me toward happiness in my life unlike anyone before. Her help is immediate and lasting, and tangible so that I can replicate her methods. She is a very gifted healer".
~Donna P, corporate communications director, Canada
Sarah is better at being specific and at imparting experience than anyone. She is very perceptive and pulls different areas of information together to reveal truths before unseen.
~Becca Greene-Van Horn, actor, MA
I use what I learned from Sarah all the time now. It is so helpful in so many parts of my life. I am able to address situations proactively. I no longer feel self-critical or unsure with others. I'm more able to work through issues right away.
~ Bob P, VP, CA
I attended Sarah Gillen's workshop when really tired. By the end I felt so charged up! It helped me to focus my energies. Sarah is witty and knowledgeable. I am so glad I attended Sarah's fantastic class!
~L Jeffery, cartoonist, Stowe, VT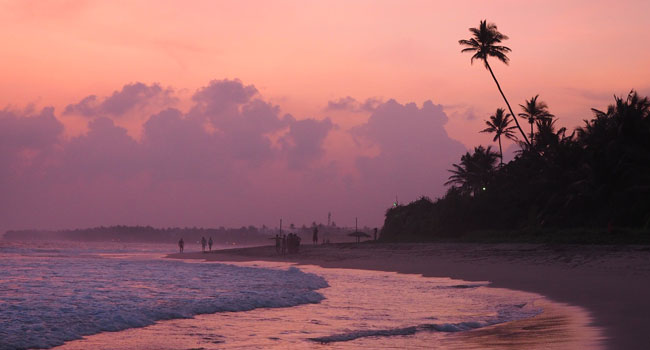 Joy is Possible!
If you've been through traumatic experiences that are still holding you back, chances are you often feel isolated and that no one understands what you're wrestling with. You may feel you aren't in charge of yourself, that triggers can make you leap out of yourself and into the past before you know it's happening. You may treat your body as if it's the bad guy. You may be very self-critical, at the same time as insisting that you can handle anything. Old patterns and self-defeating beliefs are probably holding you back from being as successful as you could be. You may have lots of both emotional and physical pain. You may not take very good care of yourself. You may have trouble saying no and setting limits.
This 10-week group, we will address:
Becoming safely embodied – how to get and stay grounded and centered
How to start being compassionate toward yourself a
How to recognize when you're scattered or stressed before you're overwhelmed;
The sure-fire way to de-stress, reset your clock, and get back on track;
How to reclaim & recharge your energy
How to recognize and release self-limiting patterns that keep tripping you up.
You'll learn and practice in a safe environment with others who understand, because they've been there. You'll start to see that you're not alone, and that it is possible to reclaim your life.
Contact Sarah Gillen for more information.